🔥Coming Soon🔥
These beauties are on the way to Lady T Accessories online boutique. Grab yours now!
2023 Convention Exclusives
Paparazzi Life of the Party Exclusives
The Latest Fashion Accessories
2023 Zi Collection Necklaces
🦋You Give Me Butterflies🦋
Paparazzi Fashion Fix Sets
The Fashion Fix Complete Set Collection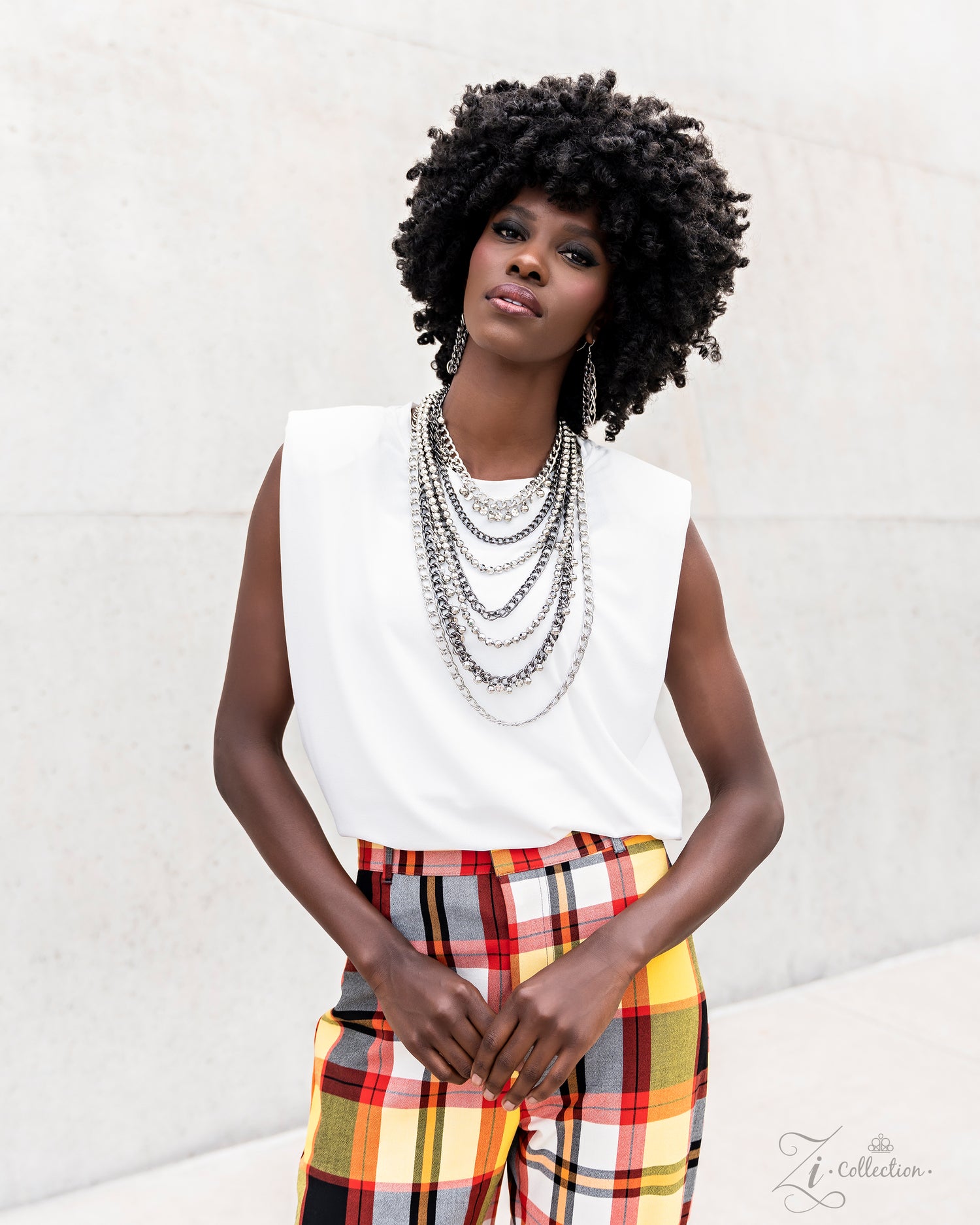 Sophistication and Versatility…..
From Dressy to Casual, day to evening our Zi Collection has you covered.
Paparazzi Oil Spill and Iridescent
An explosion of oil spill and iridescent rhinestones throughout an array of pieces.
Paparazzi Men's Collection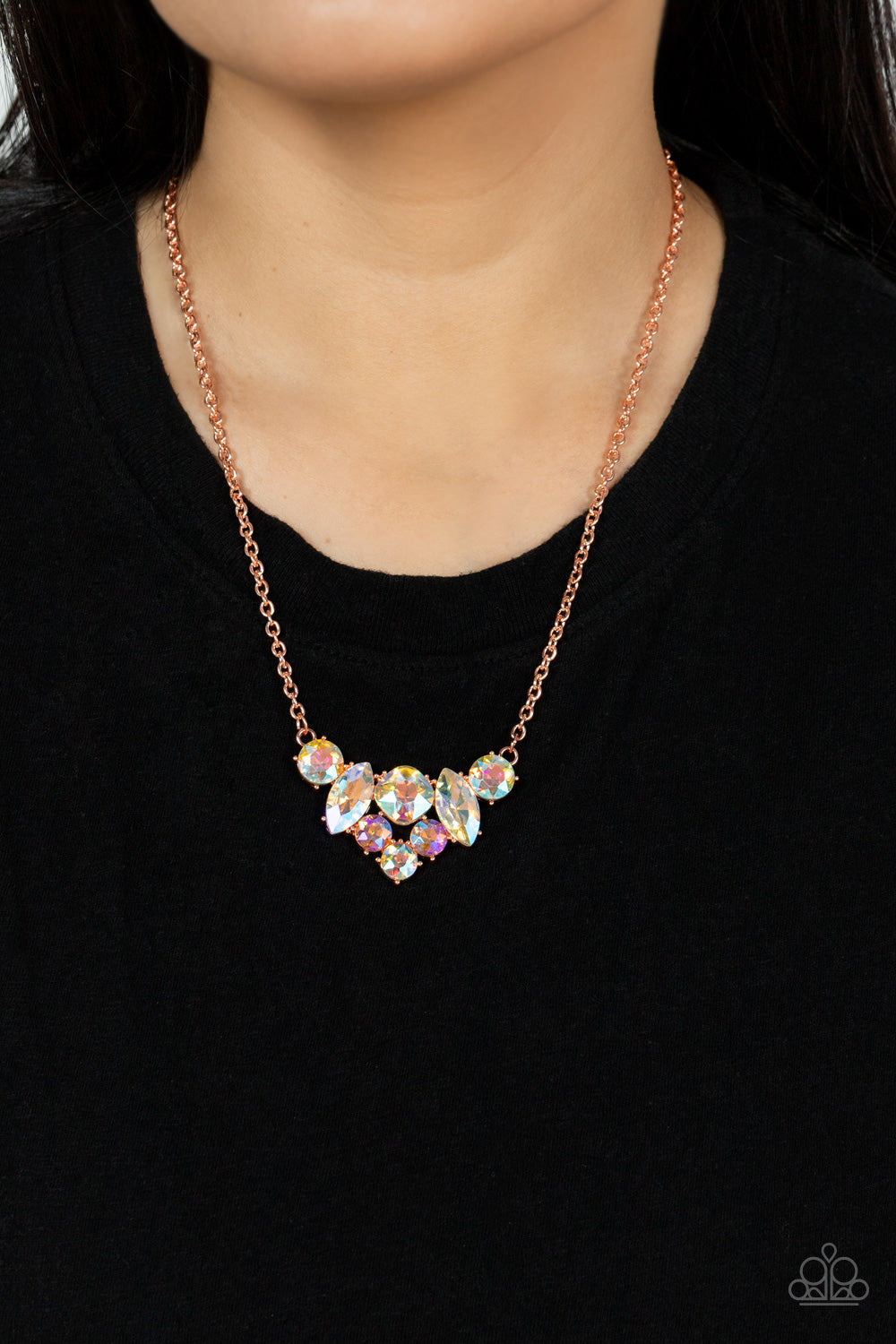 Last Chance…..
Our inventory is constantly changing but when something sells out it rarely return. Grab it quick before it's gone for good!
Questions? Want to Chat?
About Us

Founded in August 2017 by Tara Houston Taylor, Lady T Accessories has been spreading love of fashion, fun and confidence to her customers and Paparazzi Family through trendy $5 jewelry and accessories.

Hello!

I started this amazing journey with Paparazzi Accessories in August 2017 as a means to earn extra money but most importantly to have annual tax deductions. But surprisingly it has developed into so much more! My business is changing my life, the life of my family and those I am closely acquainted. But just as important are the relationships I'm building with my customers and business partners. I'm passionate about the pure essence of my internal and external beauty therefore I invest in looking good because when I look good I feel great. 

As my love for the jewelry and community increased, my team grew. I still get excited about NEW RELEASES that come out daily. The anticipation of the most trendy, detailed, fashionable and absolutely stunning pieces that I have access to is INVALUABLE.

If you're looking to earn extra money or create a full-time income, contact me. WE earn 45% commission on each item sold at $5 and the remainder goes in your pocket. 

Whether you are here to Join Team Infinity CEOs or purchase some BLING, I'm your Girl! 

~ Lady T
Contact Me

If you have questions or concerns please complete the form below and we will respond to your request within 48 hours. You may also contact us directly at 803/563-6791 between the hours of 9am to 9pm EST. Thank you!
Policies

**SHIPPING POLICY***

In stock items:

In stock items will ship within 1- 2 business days after receipt of payment. Orders are shipped via standard and priority mail shipping through the United States Postal Services. Saturday, Sunday and holidays are not considered business days for processing.

Coming Soon Items:

Please Be Advised: Please allow 15-20 business days after the order date for the products to arrive to us. Order dates for each item can be found in the product description. Orders that include items from the Coming Soon Collection will not result in multiple packages shipped, however, items will ship together unless separate orders are placed by the customer.

 

**RETURN POLICY**

NO Refunds

Exchanges (If applicable)

We only replace items if they are defective or damaged. In order to receive a replacement the defective or damaged item must be photographed and submitted to ladytaccessories17@gmail.com within 72 hours of receipt. If the same item is still in stock it will be replaced. If the item is no longer in stock, it will be replaced with an item of equal value.

**PRIVACY POLICY **

This Privacy Policy describes how your personal information is collected, used, and shared when you visit or make a purchase from ladytaccessories.myshopify.com (the "Site").

PERSONAL INFORMATION WE COLLECT
When you visit the Site, we automatically collect certain information about your device, including information about your web browser, IP address, time zone, and some of the cookies that are installed on your device. Additionally, as you browse the Site, we collect information about the individual web pages or products that you view, what websites or search terms referred you to the Site, and information about how you interact with the Site. We refer to this automatically-collected information as "Device Information".

We collect Device Information using the following technologies:
- "Cookies" are data files that are placed on your device or computer and often include an anonymous unique identifier. For more information about cookies, and how to disable cookies, visit http://www.allaboutcookies.org.
- "Log files" track actions occurring on the Site, and collect data including your IP address, browser type, Internet service provider, referring/exit pages, and date/time stamps.
- "Web beacons", "tags", and "pixels" are electronic files used to record information about how you browse the Site.
- [[INSERT DESCRIPTIONS OF OTHER TYPES OF TRACKING TECHNOLOGIES USED]]

Additionally when you make a purchase or attempt to make a purchase through the Site, we collect certain information from you, including your name, billing address, shipping address, payment information (including credit card numbers [[INSERT ANY OTHER PAYMENT TYPES ACCEPTED]]), email address, and phone number. We refer to this information as "Order Information".

When we talk about "Personal Information" in this Privacy Policy, we are talking both about Device Information and Order Information.

HOW DO WE USE YOUR PERSONAL INFORMATION?
We use the Order Information that we collect generally to fulfill any orders placed through the Site (including processing your payment information, arranging for shipping, and providing you with invoices and/or order confirmations). Additionally, we use this Order Information to:
- Communicate with you;
- Screen our orders for potential risk or fraud; and
- When in line with the preferences you have shared with us, provide you with information or advertising relating to our products or services.

We use the Device Information that we collect to help us screen for potential risk and fraud (in particular, your IP address), and more generally to improve and optimize our Site (for example, by generating analytics about how our customers browse and interact with the Site, and to assess the success of our marketing and advertising campaigns).

SHARING YOUR PERSONAL INFORMATION
We share your Personal Information with third parties to help us use your Personal Information, as described above. For example, we use Shopify to power our online store--you can read more about how Shopify uses your Personal Information here: https://www.shopify.com/legal/privacy. We also use Google Analytics to help us understand how our customers use the Site -- you can read more about how Google uses your Personal Information here: https://www.google.com/intl/en/policies/privacy/. You can also opt-out of Google Analytics here: https://tools.google.com/dlpage/gaoptout.

Finally, we may also share your Personal Information to comply with applicable laws and regulations, to respond to a subpoena, search warrant or other lawful request for information we receive, or to otherwise protect our rights.

BEHAVIORAL ADVERTISING
As described above, we use your Personal Information to provide you with targeted advertisements or marketing communications we believe may be of interest to you. For more information about how targeted advertising works, you can visit the Network Advertising Initiative's ("NAI") educational page at http://www.networkadvertising.org/understanding-online-advertising/how-does-it-work.

You can opt out of targeted advertising by using the links below:
- Facebook: https://www.facebook.com/settings/?tab=ads
- Google: https://www.google.com/settings/ads/anonymous
- Bing: https://advertise.bingads.microsoft.com/en-us/resources/policies/personalized-ads

Additionally, you can opt out of some of these services by visiting the Digital Advertising Alliance's opt-out portal at: http://optout.aboutads.info/.

DO NOT TRACK
Please note that we do not alter our Site's data collection and use practices when we see a Do Not Track signal from your browser.

YOUR RIGHTS
If you are a European resident, you have the right to access personal information we hold about you and to ask that your personal information be corrected, updated, or deleted. If you would like to exercise this right, please contact us through the contact information below.

Additionally, if you are a European resident we note that we are processing your information in order to fulfill contracts we might have with you (for example if you make an order through the Site), or otherwise to pursue our legitimate business interests listed above. Additionally, please note that your information will be transferred outside of Europe, including to Canada and the United States.

DATA RETENTION
When you place an order through the Site, we will maintain your Order Information for our records unless and until you ask us to delete this information.

CHANGES
We may update this privacy policy from time to time in order to reflect, for example, changes to our practices or for other operational, legal or regulatory reasons.

MINORS
The Site is not intended for individuals under the age of 18 years.

CONTACT US
For more information about our privacy practices, if you have questions, or if you would like to make a complaint, please contact us by e‑mail at ladytaccessories17@gmail.com or by mail using the details provided below:

Lady T Accessories
[Re: Privacy Compliance Officer]
Lady T Accessories, PO Box 79, Blythewood SC 29016, United States

 
Discover the Opportunity

Do you need a tax deduction? Want to earn extra money? Do you need to fund your child's extracurricular activities? If you answered yes to any of these questions, keep reading:

If you've been following my paparazzi journey you would have seen my team and I accomplish some Major things. We are a small team but strong in our activity. Take a look at some of what we have accomplished:

I joined paparazzi August 13, 2017
September 30, 2017 - Ranked to Director
November 2017 - Ranked to Premier Director
January 2018 - Ranked to Executive Director
February 2018 - Ranked to Producer
February 2019 - Ranked to Premier Producer
February 2020 - Ranked to Executive Producer (First Elite Rank)
March 2021 - Ranked to Fashionista
I am Crown Club 10
I am a Life of the Party PLATINUM seller

I shared my journey as an overview of what we accomplished as a result of team trainings and applying business techniques. Team facts:
My team is in the top 0.1% of the company.
We are a team of 613 men and women geographically located across the United States.
We have 1 Premier Producer
We have 3 Producers
We have 4 Premier Directors
We have 28 Directors

We offer bi-weekly trainings via zoom, weekly business tips via social media and we are connected to our Impressionista upline groups for additional trainings. We teach our team to Go Live via social media amongst many other ways to sell jewelry and get paid. We provide 1:1 contact as needed and upon joining the team you'll have access to our self-paced on-boarding training. We believe in the philosophy that, "You're in business for yourself BUT not by yourself".

We want all connected to our team to Win and I'll provide the pinkprint. You will then execute for the Win!

Interested?! Questions?!
Contact me, ladytaccessories17@gmail.com
Click here to start your papa journey

Three Ways to Get Started:

$99 preview pack with 35 pieces of jewelry hand-selected by the company, business essentials, free replicated website

$299 small home party kit with 120 pieces of jewelry hand-selected by the company, business essentials, free replicated website

$499 preview pack with 200 pieces of jewelry hand-selected by the company, business essentials, a free replicated website, and a ticket to the annual convention

Business Perks: 

Work From Home!

Earn 35% - 45% Commission

Flexible Hours
FAQ's -Frequently Asked Questions

---

Frequently Asked Questions about Paparazzi Accessories

Do you have a Paparazzi Accessories catalog?

 Because our items come and go so quickly, there isn't a printer who can keep up with our constantly changing stock. And with new items being released almost daily, the items we have available change all the time.  Check out what we have available by browsing my Paparazzi Accessories Catalog.

Does Paparazzi Jewelry have quotas or minimums?

No Quotas. No minimums. If you want to order one month and not the next, that is totally up to you. To remain an active consultant from year to year, you simply have to order 100 pieces of jewelry in a Rolling calendar year. That means that if you join Paparazzi Accessories in May, from May to May you need to order 100 pieces.

As you grow your team in Paparazzi Accessories in order to receive your team bonus, you do need to order 25 pieces in any calendar month. Again, not required though!

How often does Paparazzi Accessories get new jewelry?

Almost daily. Paparazzi Accessories releases new items Monday thru Friday with the exception of some major holidays. 

Paparazzi is constantly adding new items, colors and styles!  Some of the New Release items are selling out in as little as 10 minutes (sometimes less!).

This just shows that there are TONS of great styles and items that are in HIGH DEMAND for you to choose from almost everyday!

Where can I sell Paparazzi Accessories?

There are lots of different places you can sell your Paparazzi Accessories both online and in person.  Some ways our independent consultants love to sell is in Facebook groups, pages, stories, live shows, messenger parties, on Instagram and YouTube.  They also enjoy home parties, events, expos, shows, flea markets, in beauty salons, at senior centers, and many many more.  

You choose where you want to sell and then you work your business your way. 

What is Paparazzi Accessories made of?

Paparazzi Jewelry is primarily made of steel and aluminum but also has a few other harmless metals mixed in. All our jewelry is nickel and lead free. It is also cadmium free.

 

Is Paparazzi Jewelry hypoallergenic?

Hypoallergenic jewelry is still allowed to have trace amounts of nickel and lead. Although Paparazzi Jewelry is not classified as hypoallergenic, it is free of both nickel and lead, which are what most people react to.

How much is shipping for a Paparazzi Accessories consultant?

When you are a consultant or a customer ordering from the official Paparazzi Accessories website, you pay $5.95 per order for orders 0-$99.99.  Orders of $100 or more ship free.  

How long does it take to receive my Starter kit or Paparazzi inventory?

Paparazzi Accessories starter kits are given first priority so they usually ship pretty quickly.  When you are ordering additional inventory, the processing time for your order to be packed and ready to ship out is a standard 72 business hours. 

Once your starter kit or order ships out, you will get a FedEx tracking number so you can track your order or Paparazzi Accessories Starter kit all the way to your front door. 

Why should I join Paparazzi Accessories?

The reasons why people join Paparazzi Accessories are as different as the people themselves.  Some people join for financial freedom.  Some join to meet new friends.  Some join to be able to travel and others join because they want to get out of the house a few times a week.  

Whatever your reason for considering joining Paparazzi Accessories, I'm here to help guide, train, support, and teach you all along your Paparazzi journey.  I will help give you the training and tools you need to make your business a success so that you can live your best life. 

Do I have to go Live?

One of my favorite things about Paparazzi Accessories is that you can work your business how you want.  Going Live is a great way to connect with your customers and show them the jewelry you have in stock. They enjoy seeing the jewelry showcased live. 

Going live is not a requirement.  You work your business how your want and that includes going live or not going live.  The choice is up to you. 

Do I have to have home parties?

One of my favorite things about Paparazzi Accessories is that you can work your business how you want.  Having a home party is a great way to connect with your customers so they can see how amazing the jewelry is in person before they buy it. 

While having parties is not a requirement, it is a good way to make good relationships as you build your customer base and grow your business.

How do I get paid as a Paparazzi Accessories Consultant?

As a Paparazzi Accessories consultant, you buy your jewelry for $2.75 a piece and sell for $5 a piece.  That means, for each piece you sell, you make $2.25 in profit.  

For customers paying with cash, you will have that money on hand immediately.  If a customer pays with a credit card, the balance will be available on your Paypal, Square or Shopify account (these are a few of the common companies consultants use to be able to take credit card payments).  

There is no limit to how much you can sell or make as a Paparazzi accessories consultant.  

"Please click this link to see the average earnings for Paparazzi Consultants: https://bit.ly/3uFcqky"

How much can I make as a Paparazzi Accessories consultant?

As a Paparazzi Accessories consultant you can make as much as you want to make.  You can earn money from your personal sales and from helping others start and grow their businesses too.  


You can grow you business by focusing on one or both of these ways to make money or work on them both together.  The choice is up to you.  Just know that I am here to help you set goals and help in any way you need as you are building and growing your business so that you can earn what you want to and even more. The sky is the limit! 

Please click this link to see the average earnings for Paparazzi Consultants: https://bit.ly/3uFcqky

Do I get a website as a Paparazzi Accessories Consultant?

Each and every Paparazzi Accessories Consultant gets their own website that goes active almost as soon as you are officially a consultant.  This website is a great place for your customers to shop and for people to learn more about joining your Paparazzi Accessories team. 

To see what your consultant website will look like, visit https://PaparazziAccessories.com/92820

What do I need to do to get started as a Paparazzi Accessories Consultant?

Select the Starter kit you want to get your business started with and fill out the New Consultant Application.

From there, I will get your training emails started so that you have step-by-step training so that you can hit the ground running in your Paparazzi Accessories business. 

Do I get to pick what pieces I order?

 As a Paparazzi Accessories Consultant, you get to pick each and every piece you order with the exception of the items that come in your starter kit.  

Our Paparazzi Accessories Starter kits are hand-picked by the Paparazzi Accessories Stylists with some best-selling items and some of the hottest items of the season to ensure you the best start possible.  

In each of the Paparazzi accessories Starter kits, there are 20 exclusive pieces of jewelry that consultants can't even buy.  These pieces change often so that new consultants who start today might not have the same items that were in the kits last month or even a month from now.  This gives you pieces that are unique and in demand.  

After your kit, you will be able to hand pick your inventory.  As you get to know your customers, you will be able to customize what you order with pieces you know your customers will love.  

What is the Paparazzi Accessories Compensation Plan?

 The Paparazzi Accessories compensation plan shows how you can make residual income from your team.  It can be a bit confusing but I'm here to help with any questions you might have about how the Paparazzi Accessories Compensation Plan works. 

Who can join Paparazzi Accessories?

To join Paparazzi Accessories, you need to live in the U.S., on a US military base or in Puerto Rico.  You need to have a Social Security number or an EIN number (used for businesses).  

You do need to be 18 years old or older and there is a limit of 1 Paparazzi Accessories consultant per household. 

Can Former Paparazzi Accessories consultants re-join?

If you were a Paparazzi Accessories consultant who left their account in good standing, then it is possible that you can join Paparazzi Accessories again.  

You do need to wait a full year after your account was officially canceled before you can sign up again and you will need to purchase a new consultant kit.  

To see if re-joining Paparazzi is an option, the best thing to do is call Paparazzi customer service and see when you are eligible to re-join and make sure your account is in good standing. 

I would love to be your upline and help you get your business up and going again!  
Avoid the 5 S's - How to Make Your Paparazzi Jewelry Last Longer

Sleep~ Remove it!
We toss, turn, sweat and our accessories can get kinked up when we sleep, so take off your jewelry before bed. This is a good rule of thumb for any jewelry, even fine jewelry.


Shower~ Your jewelry is allergic to water, keep it dry!
Water is the enemy of fashion jewelry. Be sure to remove your jewelry before showering, doing dishes, washing your hands, or washing your pets. Never wear when cleaning with chemicals.
Store your jewelry away from steamy bathrooms or laundry rooms to ensure they stay dry. Store a piece of chalk in your jewelry box to absorb moisture.

Sweat~ Don't wear to the gym! 
Protect your jewelry from scratches by removing it before  working out, participating in sports, or working in the yard.

Swim~ Remember your jewelry is allergic to water!
Don't Forget to take off any Paparazzi Accessories before going swimming. 

Sprays~ Use them FIRST!
Use perfumes, lotions, hairspray,  makeup ect. before putting on your jewelry. These can potentially harm your accessories.

Paparazzi Accessories should be the last thing you put on and the 1st thing you take off!

Cleaning Your Paparazzi Accessories
Yes, you can clean fashion jewelry. While water, bleach and jewelry cleaners are to be avoided, most jewelry can be brought back to life with a polishing cloth. Buff gently and watch it shine!